Reading Palace for Creative Industry, Art and History, and The Stories about our Motherland.
Since 2008, Homeward Publishing starts to set up and manage with the visual publications and the related book collections. What we want to do is to encourage the conversations and interactions between Taiwan and China; what we are doing is to deliver the cultural heritage to our next generation and make records for contemporary society. With this core concept, we try to deepen the human history and broaden the art and cultural area. To lighten the hidden history and produce journalistic visual films, we create three different collections as below:
1. HR (Reappearance):Reappear and translate the classic literature in a modern language.
2. HC (Culture):a collection mainly for journalism literature. We will mainly focus on "preservation for art and culture in Taiwan, Hong Kong, and China" and "the creative industry from different countries". Through interviewing and reporting, we will systematically edit this information and interviews into books.
3. HW:a collection opens up for the translated novels。
Homeward Publishing also further positively holds the art and cultural activities related to the creative industry and the politic issues, such like the CNEX Film Festival about Dream, Photography exhibition of Chien Chi for 228, and the seminar for May 4th's 90th anniversaries, etc. With our professional and discreet attitude, we keep our faith in preserving history and promoting the culture. From the human being's perspective, we carefully deal with every publishing and try to give our next generation a better and clear history background, recording down the reality at this time. This is what we insist, and we wish we could create a reading palace for the creative industry, art and history, and the stories about our motherland.
More about Homeward Publishing:
WEB│https://homewardpublish.wordpress.com
F    B│https://www.facebook.com/HomewardPublishing/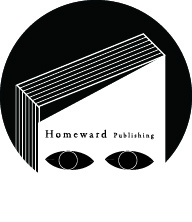 Contact Info.
Address:
No.22, Alley 66, Lane 12, Section 3, Bade Rd., Songshan Dist Taipei City 105, Taiwan. (R.O.C.)
Email:
nanfan.chiayuan@gmail.com