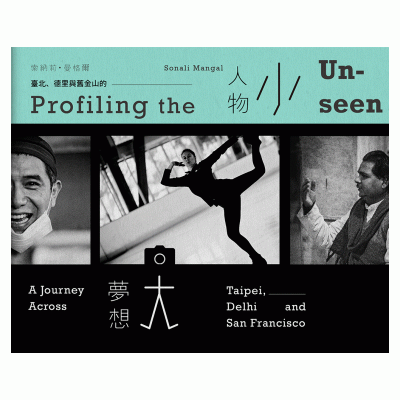 Profiling the Unseen:A Journey Across Taipei, Delhi and San Francisco
Publisher:
Category:
Profiling the Unseen is about the people we run into every day, the ones who keep our systems running, who we see every day and yet we do not really "see". This is book share their inspiring stories through photographs and words.
This book captures the author's memories of the beautiful and truly inspiring people who she had met over 2014, across Taipei, Delhi and San Francisco.
We hope this book prompts readers to be more sensitive to the richness of human emotions all around us and perhaps even take time out for some of the many people we do not realize are a part of our everyday lives.