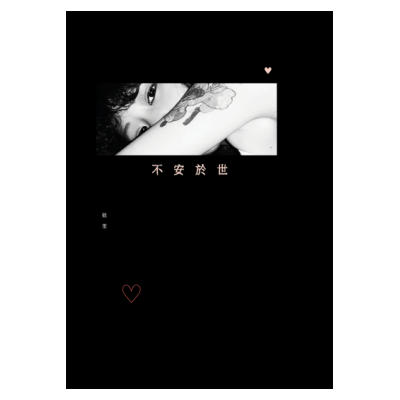 Soft and Messy
Publisher:
Category:
★Stream of Consciousness Essay★
★The picture closest to the heart★
★Complex of love and loneliness★

 —I want to die.
  Spring is all unbearable things—
"Uneasy in the World" is the spark of love that the author has rubbed off with his loneliness.
These fragments have surrounded her, hurt her, and protected her from the beginning.
Finally, in her most lonely and fragile moment, talent came to her, forcing her to save these deepest loneliness,
Turning into words and poems one by one, she became the most sincere soul flowing directly from her heart.
   These things spilled all over the place.
She spent nearly three years collecting these lovely and fragile souls, placing them, decorating them carefully, and displaying them carefully.
These wounded branches that grow from the heart will not recover, but at some point they become support and companionship.
The unique thinking generated by these life journeys made her stronger.
Today, she pushed this door open, sorted out these to make her a more complete self, presented it in front of you, and shared it with you.
About the Author
ALI
   Born in March 1993, a mass of useless meat with a diseased brain.
   I still write while sinking in my sad and annoying emotions.
   When facing the camera, she can turn into an adult for a short time, such a virtual Taipei woman.
  Soft-mess soft and messy

Celebrity recommendation
  ★Erotic Poet- Tiny ★
   Psychotic notes surrounding mad love and lust.
  ★Poet—Song Shang wei★
  Because no one has the obligation to take on us, we all have to grow strong enough "cores" to face the malice of           this world.