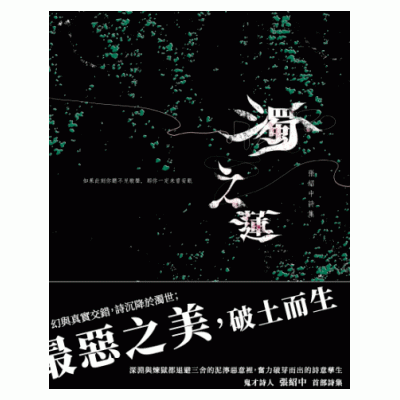 Lotus From Abyss 심연의 연꽃
Publisher:
Category:
While living in the bottom class of society, she transfers these pain as beauty. Best Taiwan Modernism poet in 21 century. She will be Taiwan's next Charles Pierre Baudelaire
사회 현실의 심연 밑에서 고통을 놀라 만큼 아름다운 궁전으로 전환시켰다. 샤를 보들레르같은 뛰어난 대만 현대파 젊은 시인.