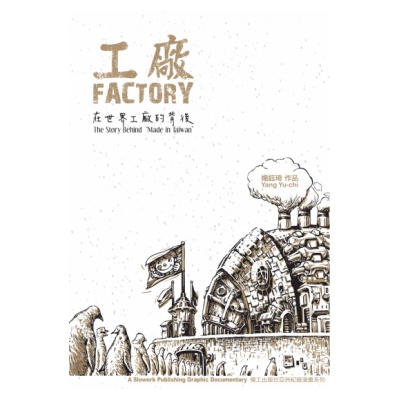 FACTORY - EN-FR-Mandarin
Publisher:
Category:
 <FACTORY> - The story behind the ¨Made in Taiwan¨,Offset version by YANG Yu-Chi
Have you already bought a barbie toy for your children or in your childhood ?
Do you know that before <Made in China> these thing was<Made in Taiwan> ?
 
In 90s, a lots of Taiwanese factories moved to China for the cheaper workers, The factories left, but the workers stayed. This story continue in our days.
Behind the <made in Taiwan>, there were not only the economical policy and the international capital, but also a few millions of labor who made the product that you bought.