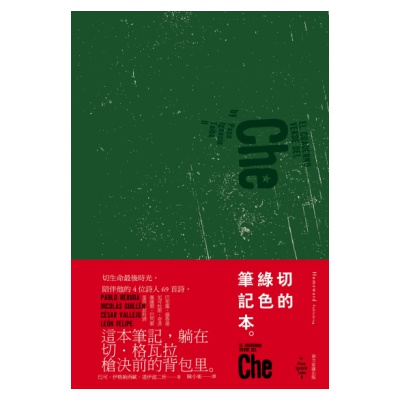 El cuaderno verde del che
Publisher:
Category:
The three officers in rangers uniform and the CIA agent thoroughly checked the backpack. In the end they could only extract a meager booty: 12 rolls of film, a score of maps corrected with colored pencils, a portable radio that had not worked for a long time, a couple of diaries and a green notebook.
The green notebook, where you can read something that looks like a series of poems, does not arouse much interest. A few hours later, the owner of the backpack, the commander Ernesto Guevara, will be killed in the little school of La Higuera and his brief earthly debris, distributed.
Over the years, the way Notebook green pasta with Arabic letters on the cover, notebook poetry, was a mystery. Did it contain poems that Che had written throughout the Bolivian campaign? Were these poems that Che had copied over the past two years? Was it a mixture of both? Were the poems a kind of key?
The challenge for me was fascinating. I started identifying the fifteen poems that I knew or sounded familiar to me. There were relatively easy things, things that sounded to the Canto general, vallejianas phrases and Caribbean sounds: the notebook contained a selection of poems by Neruda, Vallejo, Guillén and León Felipe.