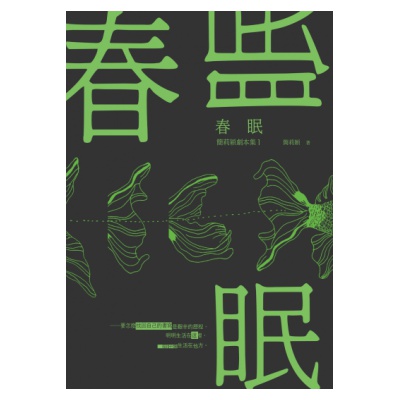 Spring Dormancy:Selected Plays by Li-Ying Chien Vol.1
Distributor:
United Distribution Co., Ltd.
Publisher:
Category:
Chien is the most eye-catching dramatist at both the box office and the public praise recently in Taiwan. She continues to challenge herself in terms of subject and form, and also leads the theater of Taiwan to a new group of young audience. For the first time, her scripts are collected and published. The book also includes the talks of the dramatist with well-known theater observers and in-depth interviews of the dramatist herself.