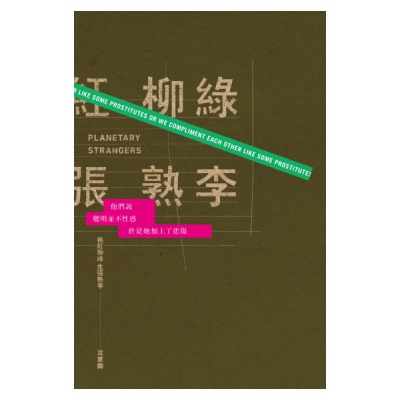 Planetary Strangers
Distributor:
United Distribution Co., Ltd.
Publisher:
Category:

Travel without an address, but a big brown envelope: two passports, seven currencies, metro pass of several cities, receipts of different foreign languages, coaster from a German town that famous for its beer. Anti-biotic, mosquito repellent; paint brush, love letters. Four copies of signed and sealed divorce papers."

Open the suitcase, choose an identity. Prose, poetry, travel journal and photography, Shen's second book is a jigsaw of her ten years living elsewhere.