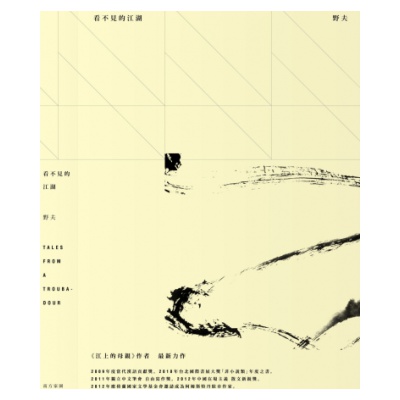 Tales from a troubadour
Publisher:
Category:
Being a writer with free spirit in China, Ye Fu was condemned to prison for years in 1990s. After being released from jail, he has been separated from his mother for life since she passed away during that time. Owing to the solitude and uncertainty for future, he then comes up with many stories of elegy to his hometown and family. With his solid words but delicate arrangement, he soon conquers the readers and become one of famous writers in China,
This time, different from his last work, In to the river, He tries to shares anecdotes from friends and local neighbors in a troubadour's tone and leads readers to the invisible lake, underneath the surface, where relationship between people matters most.