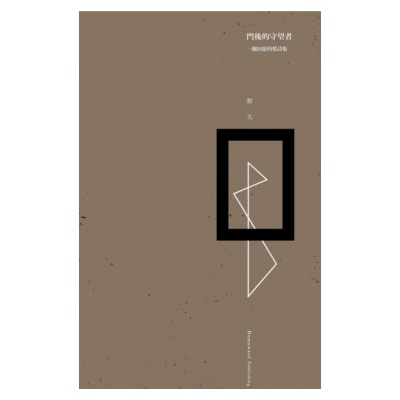 The keeper of back door ─ A prisoner love poems
Publisher:
Category:
If there have anything to resist hopelessness, that is beautiful imagination.
China writer, Yeh Fu spend 20 years to wrote a prisoner love poem and he did the best demonstrate. To use poem, literature and love to resist lonely and hopelessness. Try to pour his love to unfamiliar women, makes soul to clarify. To be a poet, Yeh Fu has published many works, include prose, play and son on, however this was his first published poetry and has significant meaning.    
To face the foil of idealistic and restrict of action, the only way is get imagination free  , and follow the heart to do unpredictable dream for further future. About the result in the future, actually he can not believe. Not only doubt the specific love, but also control his entire destiny. Whatever the outcome, the truly eternal is those beautiful of process.
Since 1980 years, Yeh Fu started creat his work, he published poetry, prose, literature, novel, essay and play around 100 million words. He received 2006 years < The third generation poem retrospective - outstanding contribute prize>. 2009 years < Contemporary  Chinese language contribute language >. 2010 years < Taipei International books exhibition - non fiction >. 2011 years < Independence Chinese free writing prize>. Due to many works are difficult to published in China, only can spread at Chinese website around the world.