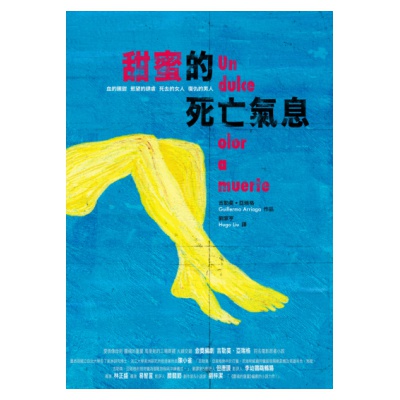 Un dulce olor a muerte
Publisher:
Category:
A Sweet Scent Of Death is the second Fiction by Guillermo Arriaga, who is probably better known as the screenwriter of movies such as Amores perros, 21 Grams, The Three Burials of Melquiades Estrada, and Babel.
The plot is set in a small Mexican village called Loma Grande. The story opens one Sunday morning. The naked body of a young woman, almost a girl, is found stabbed in the back in a field of sorghum. She was admired from afar by Ramón Castaños a sixteen-year-old boy. His grief is so great that soon the rumour spread that she was his girlfriend. Ramon, unable to refute this rumour, is convinced that he must avenge Adela's death. Word spreads that the killer was Jose Echeverri-Berriozabal, known as 'The Gypsy'. A nomadic who used to visit frequently Gabriela, a married woman, unable to defend him. And a sweet scent of death spreads in Loma Grande. Globus 2
This book is wonderfully written (in Mexican Spanish) and reminds me immediately of a Greek tragedy. Its 166 pages can be read in one go. I was left breathless when I finished it. Awesome. I must look for the rest of his books.