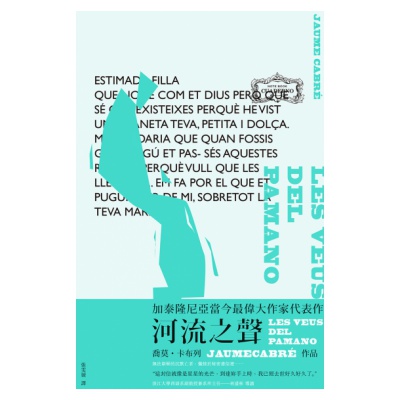 Les veus del Pamano
Publisher:
Category:
Originally a Fiction about teachers, it ended up as the story of a massive revenge in which maquis (guerrilla fighters), the Pyrenean landscape, the Franco dictatorship, economic interests, the Vatican, a cat and human passion all play leading roles.
Jaume Cabré i Fabré (Barcelona, 1947)
Jaume Cabré holds a degree in Catalan Philology from the University of Barcelona, is a high school head of department currently on study leave; he also teaches in the University of Lleida and is a member of the Philology Section of the Institut d'Estudis Catalans.
For many years, he combined writing with his teaching activities, before adding a new activity to his professional life, that of television and film scriptwriter. Although he now concentrates almost exclusively on his writing, he has not given up teaching entirely, as he leads an Audiovisual Narrative course at the University of Lleida.
His literary work is focused on the Fiction and the short story, but he has also published theatre and a couple of books discussing writing and reading. He also writes press articles, mainly for Avui newspaper.