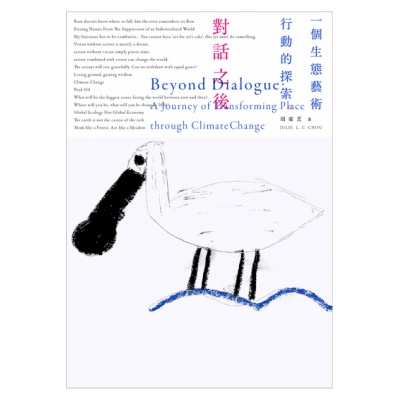 Beyond Dialogue: A Journey of Transforming Place through Climate Change
Publisher:
Category:
If the entire landscapes will be submerged under the sea in twenty years, are we prepared to face it?
Climate change, aquaculture and land development have caused extensive damage to the southwest coast of Taiwan, leaving environmental problems including land subsidence and seawater intrusion. While a group of artists were working with local residents to protect and rehabilitate this coast that supports rich ecosystems, Chou spent three years tracing the "Conference of Oyster Shell Land Art," part of the "Cultural Action on the Tropic of Cancer" held in Chiayi county in 2008. Beyond Dialogue examines in detail the relationship between art-making and the environment, the change of the southwest coast, new plans for land art projects, the participation at the local level, the role of grassroots organizations and the impacts of state policies on local issues. Through critical literature review, interviews and participant observation, the author inquires how art can respond to our urgent environmental concerns.