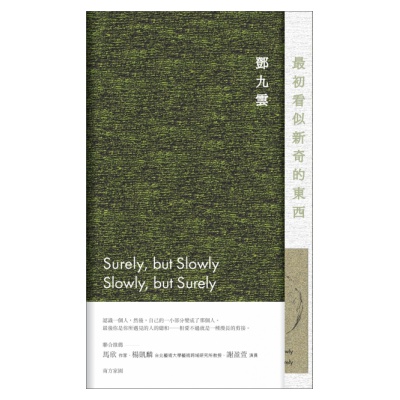 Surely, but slowly ; Slowly, but surely
Publisher:
Category:
13 characters, 16 monologues, one phone call.
You meet someone, and a tiny bit of yourself turns into that person. In the end, you are the sum of people you have encountered – Loving is but a prolonged process of montage.
Let me put it this way, montage is nothing new, as human memory is montage. By editing memory shots in a different sequence, the story will be remembered in our head as we wish. It might sound cliché, but there's no denying we all play the lead role in a story we write and self-direct. The whole world is no more than our supporting actors.